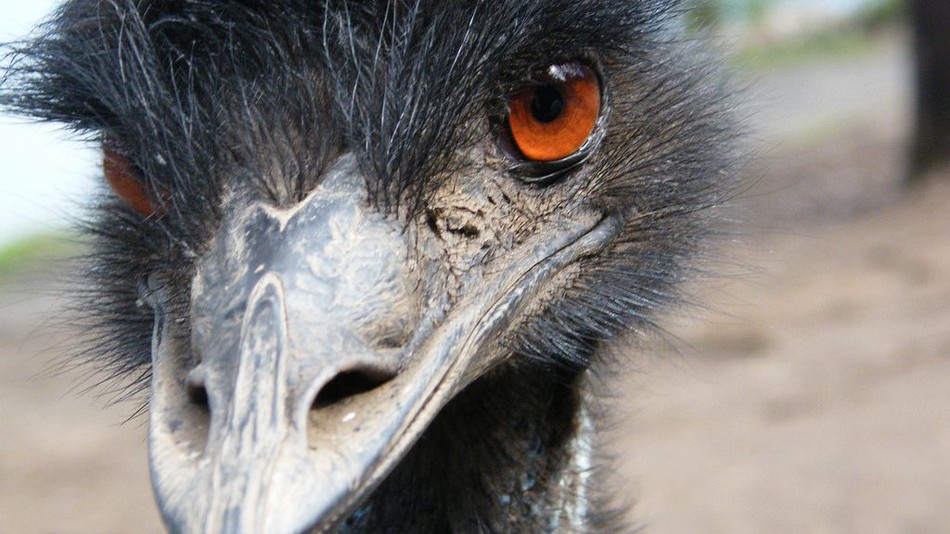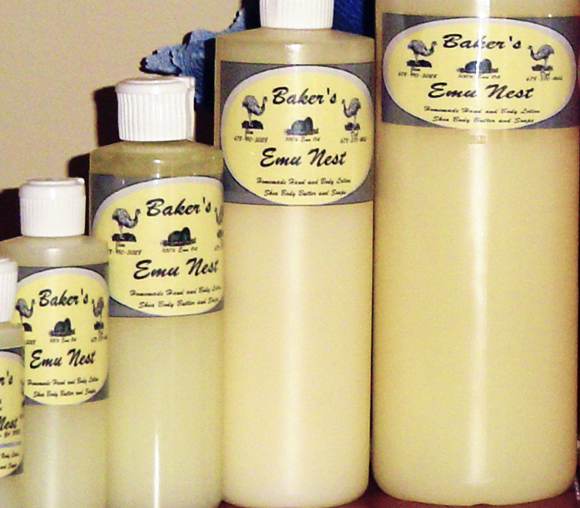 Emu Oil contains 22 essential fatty acids, including Omegas 3, 6, and 9. It has been used by Australian natives for thousands of years for its health benefits. More and more people are discovering the healing effects of Emu Oil on burns, damaged skin, as a moisturizer for fragile, dry skin and for the anti-inflammatory effects of swelling and stiffness of joints, muscle pain and bruising. In addition to the healing effects the oil has on the skin, it is also loaded with antioxidants which help to slow down the aging process and even in some cases to reverse it. Two major cosmetic companies are currently using Emu Oil in their anti-aging skin care formulas.
Emu oil is commonly used for skin care and for treating problem skin conditions, scars, wounds of all kinds, and inflammation. If you are looking for a multi-purpose emu oil at a great value, our emu oil is the best choice for you. Use this oil whenever the healthy skin nourishing benefits of emu oil are desired.
Our emu oil is refined using our standard refining process. The healthy benefits of this type of emu oil have been documented through peer reviewed medical research. Most research studies conducted here in the US have used emu oil refined using this same refining process. This is the type of emu oil we sell here at Baker's Emu Nest. This type of emu oil is a blend of both the lighter and heavier fractions of emu oil and will have a rich, creamy consistency. It is an odor free, non-greasy oil. Baker's Emu Nest Emu Oil is safe and effective for use in a wide variety of applications. As with all of our emu oil this chemical free form of Emu Oil is safe and effective for cosmetic, medical, pharmaceutical, and manufacturing uses and doesn't contain any fillers, dyes, or perfumes.
Topical application of Emu Oil enhances the healing process due to its powerful hyper-oxygenating properties. Emu Oil penetrates the epidermal layers of the skin down to the basal layer where it enhances new cell proliferation. The hyper-oxygenation of the fatty acid esters contained in Emu Oil increase the local blood flow in the areas of application, accelerating the healing process. A growing number of users, including professional sports teams, chiropractors, massage and physical therapists and other medical professionals, report excellent results from Emu Oil and Emu Oil basal rubs. There is clinical evidence that it contains a high level of Lenoleic Acid (Omega 6), a substance known to ease the discomfort of muscle and joint pain.
Emu Oil is rich in anti-oxidants which explains its ability to slow down the aging process and in some cases actually reverses it. It's anti-bacterial, hypo-allergenic and a natural non-comedogenic. Maintaining hydration, skin integrity and elasticity will help prevent dry, aging skin. This product is refined to an edible grade and naturally contains Linolenic Acid (Omega 3), Linoleic Acid (Omega 6), and Oleic Acid (Omega 9) along with other Essential Fatty Acids.
Emu Oil is an important essential oil for the health conscious individual. Emu Oil has natural anti-inflammatory, healing properties with a wide range of omega oils that are known to facilitate good health. Emu Oil may be used for pain management, burns, skin care, wound care, nutrition, diabetes, arthritis, sports injuries, Lyme disease, neuropathy, carpal tunnel, psoriasis, attention deficit disorder.
Emu Oil is derived from the Emu Bird. The Emu Bird is indigenous to Australia and is now raised on farms in the USA. The holistic health community is constantly discovering the health benefits Emu Oil offers. Every year the media report studies showing its health benefits. As a topical application, it has the uncanny ability to penetrate the skin barrier and perform like an anti inflammatory. This is why many people are very excited about its alternative health potential.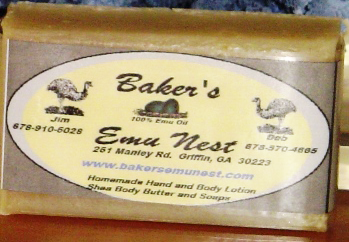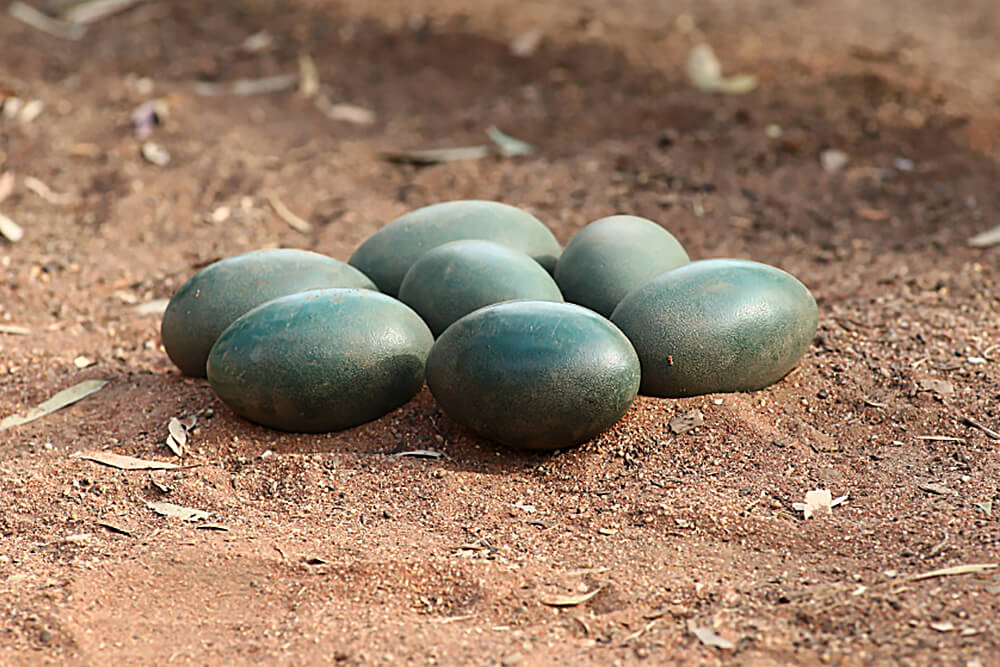 Emu Oil contains natural anti-inflammatory, healing properties with a wide range of omega oils that are known to facilitate good health. It contains a complete source of essential fatty acids. Essential Fatty Acids (EFA's) are fats that humans cannot manufacture or synthesize. We must obtain them from our diet. Like vitamins and minerals they are essential to the body's functions. An inadequacy of fatty acids is one of the most widespread nutritional deficiency among modern humans. This represents a serious potential health risk for children in particular since fatty acids are so crucial for proper growth and development. Incredibly, this amazing oil contains omega 3,6,9 essential fatty acids and is a powerful skin moisturizer and possesses strong anti-inflammatory properties among many other health benefits.
Emu oil is an important source of EFA's (essential fatty acids) that help provide the body with what it needs to manufacture cell membranes. An inadequacy of fatty acids is one of the most widespread nutritional deficiency among modern humans. This represents a serious potential health risk for children in particular since fatty acids are so crucial for proper growth and development.
The primary function of EFA's is the production of prostaglandins, hormone-like substances that regulate many of the body functions, including heart rate, blood pressure, blood clotting, fertility and conception.
Prostaglandins also play a role in immune function. Because of the many immune disorders, prostaglandins both encourage the body to fight infection and prevent the inflammatory response from getting out of control.
Without Essential Fatty Acids the body's immune response will not be efficient.
Processing and refining vessels for the Emu Oil are performed in food grade stainless steel. In order to prevent oxidation and contamination, the oil is transferred between vessels by means of USDA and FDA approved hoses. During process, the oil passes through six (6) separate filtrations to clean the Emu Oil and remove proteins. The Emu Oil is further processed by a centrifuge prior to undergoing a drying procedure in preparation for refining.
Refining of the Emu Oil consists of a multi-stage process by which peroxides, free fatty acids and moisture are extracted from the oil. During one stage, the oil is placed under a high vacuum and raised to temperature in excess of 300 degrees F. This insures a high quality, deodorized, sterile oil, free of microbial organisms. After processing, the Emu Oil is transferred to sealed bulk containers containing an inert atmosphere. The bulk containers are then transferred to a temperature-controlled environment for storage. NO harsh chemicals are used to refine the Emu oil.
Emu Oil is highly moisturizing, a natural skin softener and has rejuvenating properties. It has been shown to reduce the depth and length of fine lines and wrinkles. Emu oil is non greasy and is highly penetrating. In fact, Emu Oil has been demonstrated to be the fastest and most penetrating oil, making it an excellent trans-dermal carrier for other added moisturizers and therapeutic ingredients.
Pure Emu Oil is natural and non-toxic, non-comedogenic (meaning that it does not clog pores), hypo-allergenic (non-irritating) and is gentle for all skin types.
Emu Oil is an effective anti-inflammatory. The potency of the anti-inflammatory effect from Emu Oil is similar to ibuprofen without the negative side-effects frequently common with traditional prescription or corticosteroid-based anti-inflammatory medications.
Studies have demonstrated pure emu oil to benefit the following conditions:
Acne
Acne Scars
Aging Skin & Wrinkles
Arthritis
Athletes Foot
Back Pain
Blisters & Cold Sores
Bruises
Burns
Bursitis
Calluses & Cracked Skin
Carpal Tunnel
Cuts & Lacerations
Dandruff
Dermatitis & Rashes
Diabetes – Neuropathy

A little history
of Emu Oil

Eczema
Foot Fungus
Gout
Gum Disease
Hair Loss
Headaches
Hemorrhoids
Herpes Zoster – Shingles
Inflammation
Insect Bites & Stings
Itchy Dry Skin
Joint Pain
Muscle Pain
Pain Relief
Pet Injuries & Hot Spots
Psoriasis

Jim and Deb

Razor Burns & Nicks
Rheumatoid Arthritis
Rosacea
Scars & Keloids
Sciatica
Shin Splints
Skin Care
Shoulder & Neck Pain
Sore Muscles
Sports Injuries
Stretch Marks
Sunburn
Swelling & Stiffness
Tendonitis
Vein – Varicose
Wounds
There are many other benefits Emu Oil contains. Among them:
Hyper-oxygenated properties. Emu Oil effectively draws the blood supply to topically applied areas thus accelerating circulation. This speeds up healing time for wounds and is helpful for anti-aging. This makes it ideal for skin creams, massage creams and muscle salves. 
Anti-bacterial. Emu Oil has shown anti-bacterial properties. 
Hypoallergenic. Emu Oil is ideal for people concerned about skin conditions or reactions. 
Non-comedogenic. Emu Oil does not clog pores. 
Emu Oil contains EFA's (Essential Fatty Acids), an important essential oil for a healthy lifestyle. 
There are many other conditions Emu Oil may contribute benefits:
Peripheral neuropathy
Diabetes Skin breakdown
Anti-aging
Wound healing
Hair loss
Allergy
Psoriasis
Healing
Skin growth
We here at Baker's Emu Nest are currently supplying most of the following and hope to include all of:
massage therapists
aromatherapists
physiotherapists
chiropractors
reflexologists
health food stores
vitamin supply stores
aestheticians
day spa owners
skin care clinics